Password Facebook Jadi Syarat Melamar Kerja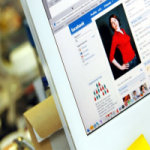 Beberapa perusahaan mulai sering menelisik profil Facebook para calon karyawan, untuk mengulik latar belakang dan sifat-sifat mereka. Namun apakah dapat dibenarkan jika sampai-sampai, password Facebook pun harus diserahkan?
Kontroversi itu terjadi di Amerika Serikat. Seorang calon karyawan diharuskan menyerahkan password Faceboook pada tempat kerjanya. Pelamar bernama Robert Collins ini tak terima dan mengadu ke lembaga American Civil Liberties Union (ACLU) untuk minta bantuan.
ACLU pun tanggap dan melayangkan surat protes pada Maryland Department of Public Safety and Correctional Services, tempat Collins melamar kerja. Mereka menyebut kebijakan penyerahan password Facebook adalah menakutkan dan invasi ilegal terhadap privasi pelamar.

Collins memang pantas berang, karena ia sebenarnya adalah pekerja lama di departemen itu. Absen selama 4 bulan karena sakit, dia diharuskan melamar ulang yang salah satu syaratnya, harus memberikan password dan username Facebook.
Dan ternyata tidak hanya Collins, semua calon karyawan di sana harus melakukan hal yang sama. Nah, seperti dikutip detikINET dari Cnet, Rabu (23/2/2011), tindakan ini dipandang berlebihan dan melanggar privasi seseorang.
"Tindakan ini adalah invasi total (terhadap privasi-red) dan terlalu berlebihan," demikian curhat Collins. Dia jelas tidak mau bosnya mengakses account Facebook miliknya.